TBJ: After being put 'dangerously on hold,' Credit Suisse breaks ground on massive RTP expansion
Date Published:
At Credit Suisse's Research Triangle Park campus, "you can feel the energy right now," says Jim Captain, site executive.
"There's definitely a buzz," says Dan Seabolt, managing director and deputy chief operating officer.
At a reception in a glass-walled lobby, executives and state officials, including Gov. Roy Cooper, gathered Tuesday morning to celebrate a day that even Captain wasn't sure would arrive: the groundbreaking for the massive expansion the company announced last year.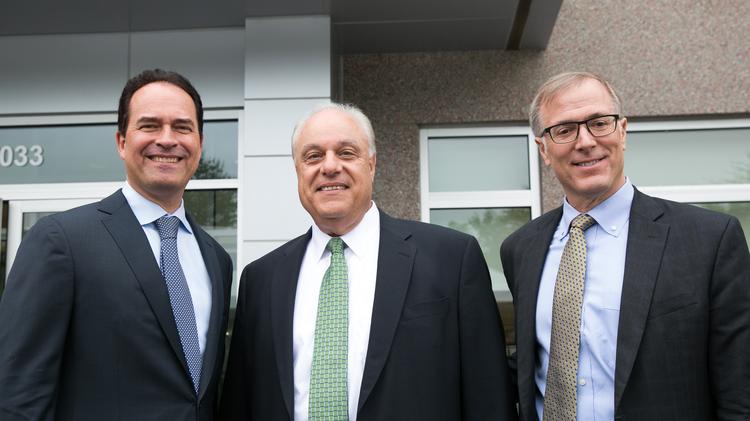 In addition to bringing 1,200 jobs to RTP, the expansion has also been credited with pressuring legislators to repeal House Bill 2.
Read the full article here.